The Revelle Medal
The Revelle Medal is the highest honor given by the Chancellor to a retired or emeriti UC San Diego faculty member.
The Revelle Medal recognizes sustained, distinguished and extraordinary service to the campus. The recipient's achievements are illustrative of UC San Diego founder Roger Revelle's vision to attract distinctive and visionary faculty leaders. The Medal honors a record of accomplishment that advances UC San Diego in fulfillment of the campus mission of exceptional teaching, research, service and patient care.
Conceived in 1981 by Chancellor Richard C. Atkinson, the Revelle Medal was first awarded at the Atkinson inauguration. The medal had previously honored distinguished and sustained service to the campus but had excluded faculty or staff.
Recipients of the Revelle Medal are selected annually by a committee of previous honorees and recommended to the chancellor. The selection committee serves a rotating three-year term.
The 2021-2024 Revelle Medal Selection Committee
Katja Lindenberg (2020 Honoree)
Cecil W. Lytle (2015 Honoree)
Hugh "Bud" Mehan (2015 Honoree)
Palmer Taylor (2016 Honoree)
Past Revelle Medal Recipients
2022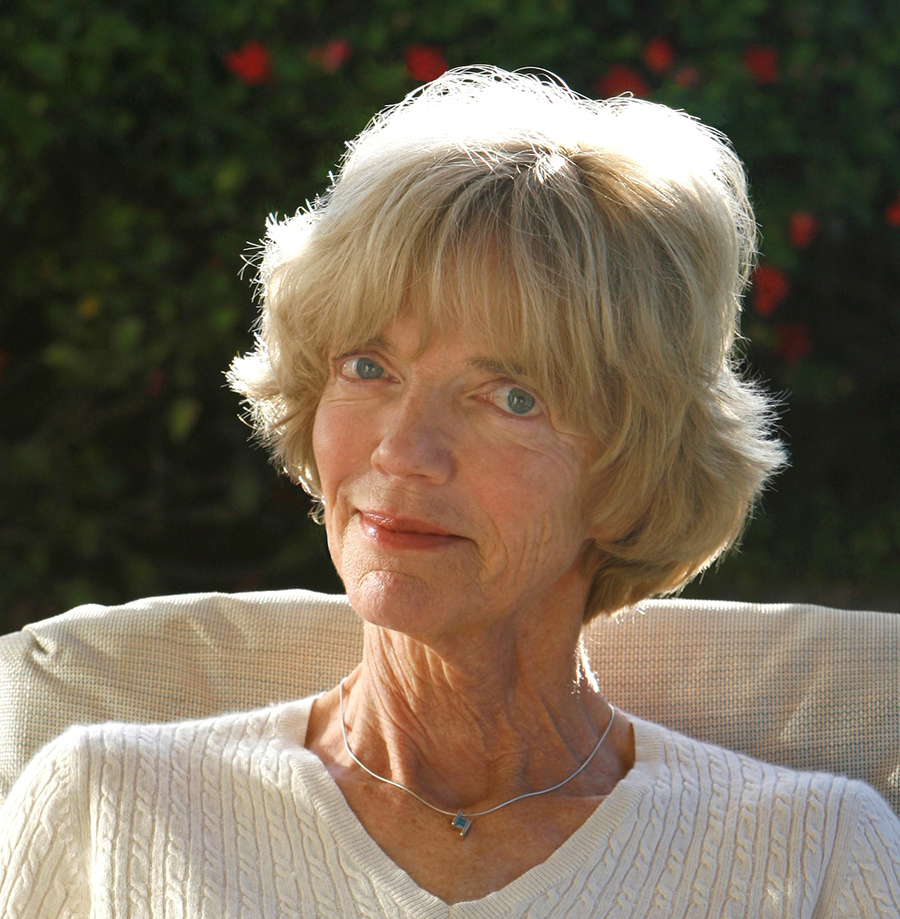 Patricia "Pat" Churchland

A pioneer in the fields of Philosophy of Neuroscience and Philosophy of Neuro-ethics, Pat Churchland continues to enjoy an exemplary international reputation, with research that is revered in both disciplinary and interdisciplinary contexts. During her time on campus, she was easily one of the most visible and influential humanities investigators on the entire faculty, and was appointed an adjunct professor at the Salk Institute in 1989, a position she holds today. With a deep service commitment to UC San Diego for nearly 30 years — most notably as extended time as chair for the Department of Philosophy during key faculty and university growth — Churchland's generous open-door policy welcomed not just faculty colleagues and students, but staff as well: a policy, she said, that gave everyone equal access to help advance the initiatives of the university. Named a MacArthur Fellow in 1992 and awarded the title of President's Professor of Philosophy in 1999, Churchland remains very active with UC San Diego, working with the Institute for Neural Computation, the Center for Academic Research and Training in Anthropogeny, and the Swartz Center for Computational Neuroscience.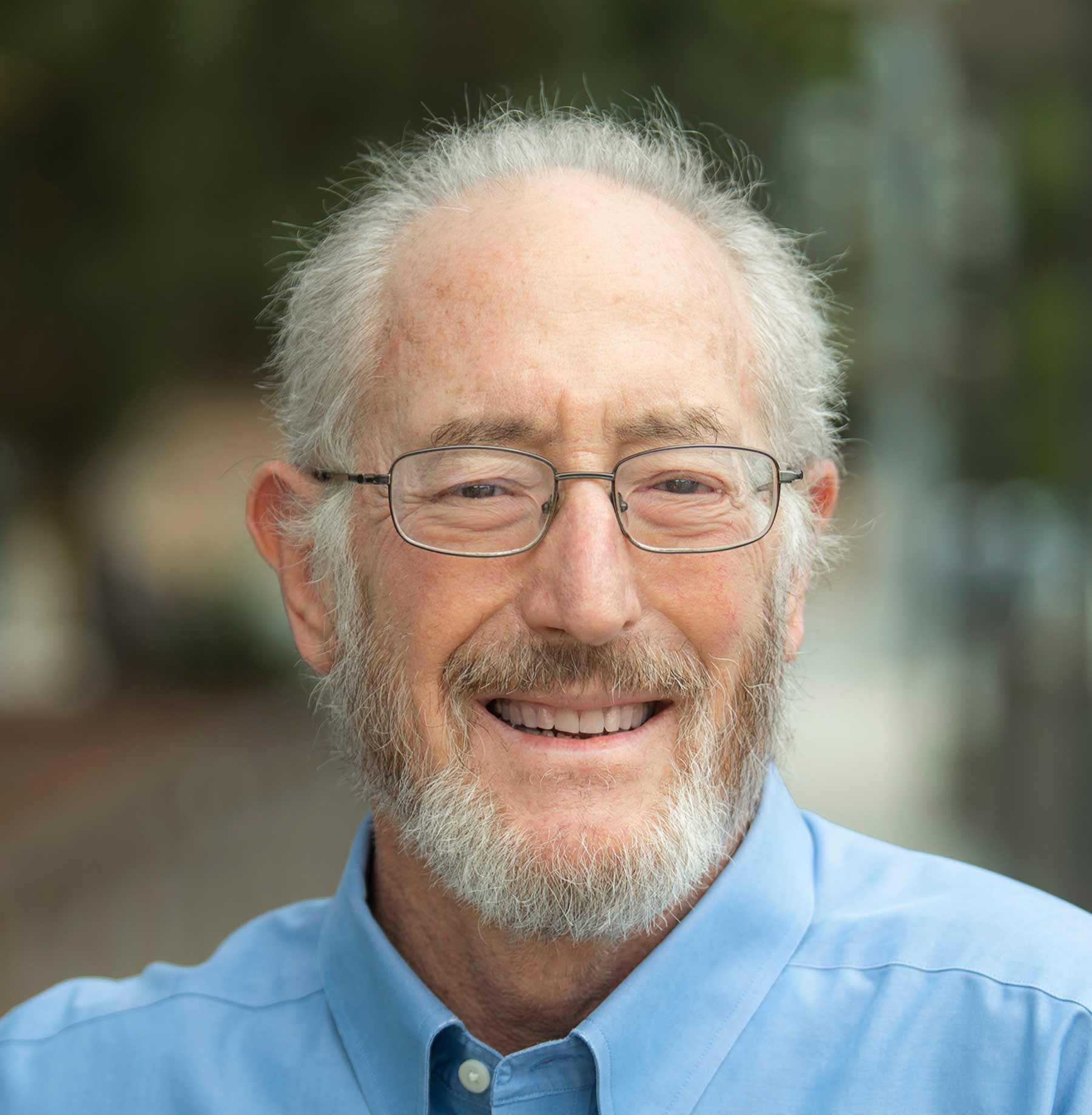 Lawrence S.B. Goldstein

Lawrence S.B. Goldstein is a global leader and pioneer in the fields of cell biology, genetics and neuroscience. He first came to UC San Diego as an undergraduate biology student and returned 17 years later as a faculty member in the School of Medicine. His research examines the molecular mechanisms of movement inside brain cells and how failures in movement in the systems may lead to neurodegenerative diseases. His laboratory has discovered important links between transport processes and diseases such as Alzheimer's and Huntington's diseases. Under Goldstein's leadership, the university established the UC San Diego Stem Cell program, the Sanford Consortium for Regenerative Medicine and Sanford Stem Cell Clinical Center. He has been active in national science policy, serving on several public scientific advisory committees and testifying in the U.S. House of Representatives and the Senate about NIH funding and stem cell research. He is a recipient o f the Public Service Award from the American Society for Cell Biology and has a public policy fellowship program named for him by the International Society for Stem Cell Research. He is a member of the National Academy of Sciences, a fellow of the American Academy of Arts and Sciences and a board member for the California Institute for Regenerative Medicine, which provides guidance on the State of California's stem cell policies and secures funding in support of stem cell research, training and infrastructure.
Gilbert "Gil" Hegemier

Bridges, buildings, tunnels and other civil infrastructure are safer in the face of earthquakes and blasts thanks to the contributions of structural engineer Gil Hegemier. He joined the UC San Diego faculty in 1966, and his leadership and vision were critical for establishing the campus' world-leading Powell Laboratories. In these large-scale research labs, UC San Diego engineers developed and tested new seismic safety technologies that currently protect many of California's highway bridges. Hegemier and the colleagues he recruited to UC San Diego served as the intellectual foundation for today's world-renowned Department of Structural Engineering. Hegemier's own research includes critical contributions to innovative fiber-reinforced composite materials that are currently in use to make bridges and buildings safer during and after earthquakes and blasts. He also led the creation of a one-of-a-kind blast simulator on campus. The people and places of California, and we ll beyond, are far safer in the face of earthquakes and blasts thanks to Hegemier's efforts to build world-class research infrastructure at UC San Diego; to turn original research into building code updates; and to educate future generations of engineers.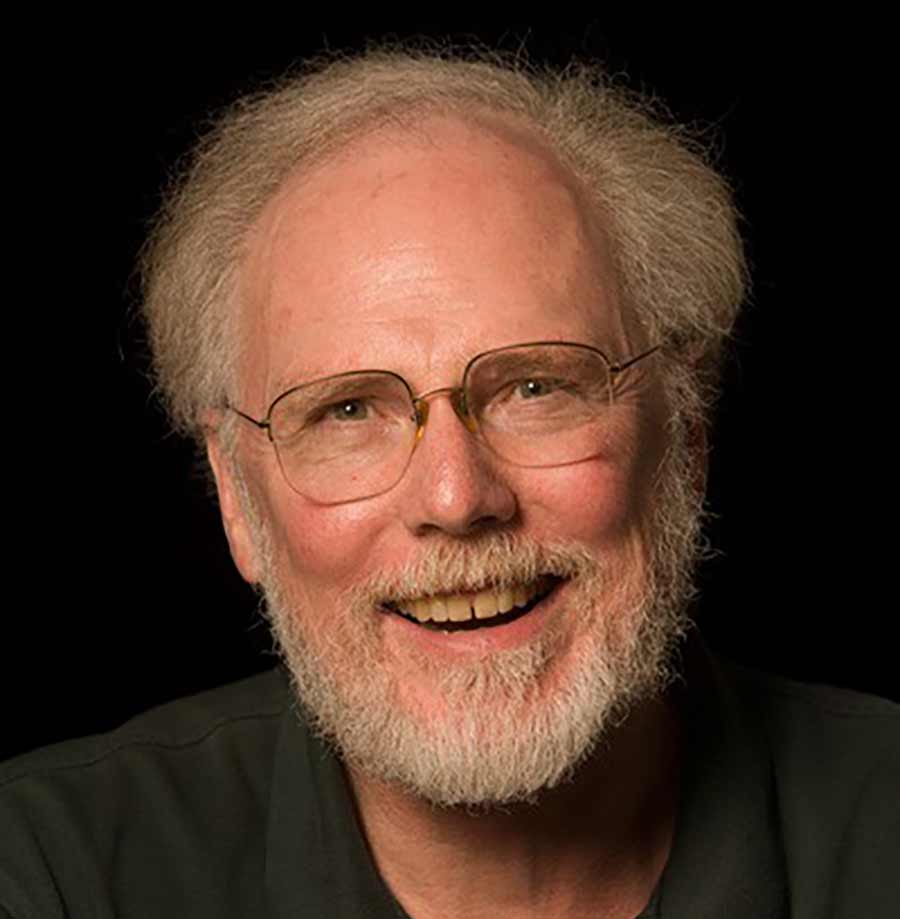 J. Andrew McCammon

A world-renowned expert in computational and theoretical molecular biophysics, J. Andrew McCammon came to UC San Diego in 1995 with a joint appointment in the School of Physical Sciences and School of Medicine. He is best known for inventing theoretical methods for predicting and interpreting molecular recognition and rates of reaction in chemical systems, which have played a significant role in drug discovery and the development of other therapeutics. His work using molecular dynamics simulations and computer-aided drug design to study HIV target proteins led to the to the development of the widely prescribed HIV-1 protease inhibitor Viracept (nelfinavir) by Agouron Pharmaceuticals (now Pfizer Global Research and Development La Jolla) and subsequently led to the discovery of Isentress (raltegravir), the first in a new class of antiviral drugs by Merck & Co. He is a member of the National Academy of Sciences and fellow of the American Academy of Arts and Sciences , the American Association for the Advancement of Science and the Biophysical Society. In addition to his prolific research career, McCammon is a dedicated educator and mentor with more than 80 of his former students and postdoctoral researchers successfully gaining tenure-track positions at leading universities and colleges.
2017
Paul Drake is a distinguished professor emeritus in political science and a widely respected leader and scholar. Under his deanship of the Division of Social Sciences, many of its departments flourished into leading national academic programs. As senior vice chancellor for academic affairs, he worked with faculty and staff to steer UC San Diego through unprecedented fiscal challenges while maintaining its excellence in research and teaching. Drake was a leader in fostering diversity campuswide, and he is a founder of The Preuss School UCSD, a nationally acclaimed charter school.
Marilyn Farquhar, distinguished professor emerita of cellular and molecular medicine, entered the field of science when female graduate students were rare. Today, her discoveries are part of the canon of cell biology. She joined UC San Diego in 1990 and served as the school's first chair of the Department of Cellular and Molecular Medicine. She helped build the UC San Diego School of Medicine to become a top-ranked, national program. Farquhar is a founding member and former president of The American Society for Cell Biology. Her dedication to teaching and mentorship has made a powerful impact on the physicians and medical scientists of tomorrow.
Professor Emeritus Don Helinski dedicated more than a half century to furthering UC San Diego's mission and goals as chair of the Department of Biology and associate dean of the Division of Natural Sciences. Since retiring, he has remained involved on campus, supporting and mentoring students through the UC San Diego Emeriti Association. Helinski is widely recognized as one of the pioneers of recombinant DNA technology. His fundamental discoveries in the biology of bacterial plasmids and in the early applications of cloning technology laid the foundation for early successes in genetic engineering and biotechnology. Helinski is a Guggenheim Fellow and an elected member of the National Academy of Sciences.
2015
Susan Shirk is considered one of the most influential experts on Chinese politics and U.S.-China relations. She is founding chair of UC San Diego's 21st Century China Program, the nation's largest and most prominent academic research program on contemporary China, and helped create UC San Diego's renowned School of Global Policy and Strategy and the top-ranked Department of Political Science. Shirk has also directed the University of California systemwide Institute on Global Conflict and Cooperation and served as deputy assistant secretary of state (1997–2000) responsible for U.S. policy toward China, Taiwan, Hong Kong and Mongolia.
Hugh "Bud" Mehan has applied his research in sociology and education studies to make major contributions to educational reform in San Diego, helping countless students from around the county become better equipped to succeed in college. Mehan was the founding director of UC San Diego's Teacher Education Program (now the Department of Education Studies) and the Center for Research on Educational Equity, Assessment and Teaching Excellence (CREATE), which coordinates efforts at UC San Diego to improve the academic preparation of underrepresented students in the community through partnerships with K-12 schools and districts. He also played an integral role in the establishment of The Preuss School UCSD and Gompers Preparatory Academy.
Cecil Lytle is a world-renowned classical and jazz pianist, former professor and chair of the UC San Diego Department of Music, and former provost of UC San Diego's Thurgood Marshall College. Lytle has dedicated his life and work to providing educational opportunities for aspiring youth. He co-founded The Preuss School UCSD and played a key role working with parents, teachers and the community to establish Gompers Preparatory Academy, located in the Chollas View neighborhood of San Diego. He also established and raises funds for the Lytle Endowed Scholarship, which supports Preuss graduates who attend Thurgood Marshall College.
2014
National Medal of Sciences recipient Shu Chien is a world leader in the study of how blood flow and pressure affect blood vessels. He is one of only a handful of scholars who are members of all three U.S. national institutes: the National Academy of Sciences, National Academy of Engineering and the Institute of Medicine. Chien played a crucial role in forming the Jacobs School of Engineering Department of Bioengineering, and as director of the UC San Diego Institute of Engineering and Medicine, he has strengthened collaborations between all departments of the Jacobs School, the School of Medicine and the Skaggs School of Pharmacy.
Regarded as one of the most highly respected political scientists in the world, Peter Gourevitch has revolutionized the study of international relations and comparative politics by conceptualizing how the international economy shapes domestic politics and vice versa. He was elected to the American Academy of Arts and Sciences and has received distinguished fellowships and numerous awards for his research. As founding dean of the School of International Relations and Pacific Studies, Gourevitch lifted UC San Diego to the top echelons of social science research and teaching. He also played a key role in establishing The Preuss School UCSD.
2013
Referred to as the "greatest living oceanographer," Walter Munk is widely recognized for his groundbreaking investigations of wave propagation, tides, currents, circulation and other aspects of the ocean and Earth. The 95-year-old scientist and alumnus is still active at Scripps Institution of Oceanography. His accomplishments have been recognized by prestigious organizations around the world, from the Kyoto Prize to the Crafoord Prize.
2003
Robert C. Dynes (by exception)
1998
Irwin and Joan Jacobs
Herbert Kunzel
1996
Jerome Katzin
Ellen Revelle
1995
Richard C. Atkinson (by exception)
Audrey Geisel
1993
James S. DeSilva
James U. Lemke
Nomination Guidelines
The deadline for nominations is Friday, August 11, 2023 by the end of the business day.
Nominee must be a retired or emeriti UC San Diego faculty member.
Nominators must be associated with UC San Diego. Each nomination must be reviewed by the relevant senior academic officer (Executive Vice Chancellor – Academic Affairs, the Vice Chancellor – Health Sciences, or Vice Chancellor – Marine Sciences) in advance of submission for consideration. The Chancellor will issue a call for nominations and will encourage the Academic Senate to nominate faculty for the Revelle Medal. In making the selection, the Chancellor will confer with the campus academic leadership and the Chair and Vice Chair of the Academic Senate.
The Revelle Medal recipient must be willing to be present at the Founders Day celebration to receive the Medal.
A complete nomination will include:
A narrative (no longer than two pages) that describes the individual's sustained, distinguished and extraordinary service to the campus. Brief description of how the faculty member's achievements are illustrative of Roger Revelle's vision for UC San Diego.
A one-page summary resume (optional).
A one-page letter from a secondary nominator in support of the nomination (optional).
If you have further questions about a nomination, or the process in general, please phone (858) 534-3135.